The original Act of Parliament

                                    introducing

     COMMONWEALTH of ENGLAND coins to Britain

CW1

The original Act of Parliament introducing Commonwealth of England coins to Britain - published and printed in July 1649.

Printed by Edward Husband, London - printer to the Parliament of England, 1649

Good condition for age - some time toning and slight stains to the paper - the paper is slightly browner than the photos suggest - left edge is slightly frayed in places, but intact.

​EXTREMELY RARE - this is the only copy we have ever seen for sale

                                                                                                       £985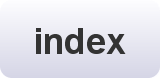 CW2    COMMONWEALTH of ENGLAND - CROMWELL

Silver SIXPENCE - 1658 - mm. anchor

obv.  .COMMONWEALTH . OF . ENGLAND. - anchor.

rev.   .GOD . WITH . VS . 1658 - V1 above 2 shields

Spink 3220 [£1750 in VF];  ESC R3

some slight weak striking in centre

a good example for this issue

VERY RARE

VF                                                 £1875   sold